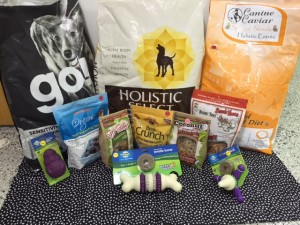 The Canine Center stocks a selection of premium dog foods in addition to treats and interactive dog toys.  A short list of products are below.  For availability contact us at 847-986-3644.
Food Manufacturers
Food items may be provided given a special order
Treats
The Canine Center stocks a variety of novel treats.  Products include a line of bison rawhides,  Cloud Star Products, and Dehydrated Sweet Potato Treats, and K9 Granola to name a few.
Pet Safe (formerly Premier) Line of Interactive Dog Toys